Serving the Gulf Coast Since 1952
Star Service is a recognized leader in repairing and maintaining, engineering and installing HVAC Systems, Refrigeration Systems and Building Automation and Control Systems. Star Service works with multi-site facility managers, manufacturing and industrial operations managers, school system administrators and large and small business owners, taking responsibility for ensuring the comfort of their team members or occupants and that their building operating systems are running at peak performance while conserving the maximum amount of energy.
World-class Preventive Maintenance Services, System Design and Engineering
Proprietary, Cloud-Based Service Management System
Proprietary, Cloud-Based Refrigerant Management System
Tier 1 through Tier 4 Data Center Infrastructure Design and Build
Expertise Overhauling and Maintaining Centrifugal, Screw, Scroll and Reciprocating Chiller Plants
Comprehensive Energy Management Services
Comprehensive Safety Program
Commissioning, Recommissioning and RetroCommissioning Services
24/7/365 Monitoring and Call Center with 2-Hour Response Time
We are committed to providing our Customers with outstanding service at the best possible value while proudly maintaining one of the best safety records in our business.
Founded in 1952, Star Service has steadily expanded its HVAC and Building Automation and Controls services and capabilities across the Gulf Coast. On June 1, 2019 Star Service announced a new partnership between Fidelity Building Services Group
®
and four of its seven locations - Houston, Texas; Jackson, Mississippi; New Orleans, Louisiana; and Mobile, Alabama. In August 2019, Fidelity BSG announced opening a fifth office in Pensacola, Florida. Star Service is also located in Baton Rouge, Lafayette and Lake Charles, Louisiana. 
Throughout this website, you will find more details on the comprehensive set of services we offer, providing you with single-source accountability, from the design of your system, through the life-cycle costs of operating, maintaining and repairing your systems. 
Please
Contact Star Service
 so we can show you a level of service, accountability and value that you have never experienced before.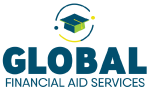 "I wanted to take this opportunity to express our appreciation to the entire team at Star Service for taking care of us when we lost our transfer switch. Once we made the initial call, our air conditioners were back up and running. Your company has been there for us and your customer service is outstanding. Again, thank you to the entire team at Star Service."
Leo J. Romano
Executive Vice President and Chief Financial Officer
Global Financial Aid Services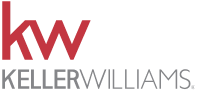 "Just wanted to give you a heads up that your service technician was awesome! So glad he was able to fix our issue in a timely manner. Thank you!"
Jennifer Lawrence
Agent Services
Keller Williams Realty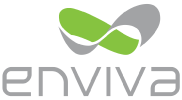 "Enviva recently needed an emergency service call regarding the control room for the mill. Star Service was able to investigate a solution and implement in record time.Star Service also implemented a backup parts program in order to address future concerns so the fear of delayed manufacturer lead times for critical parts would be mitigated."
Megan Croom

Site Facilities Engineer
Enviva Pellets, Lucedale
Dedicated to Helping
Star Service is commited to helping the organizations and communities where we live and work.