Capabilities
MAINTENANCE - Custom, proprietary, cloud-based Service Management system.  We service most makes and brands of HVAC equipment.
COMMISSIONING - Commissioning, Recommissioning and RetroCommissioning Services.
DESIGN/BUILD - We provide comprehensive design/build HVAC services with professional engineers on staff. Our design team expertise delivers cost-effective, reliable and energy-efficient HVAC systems for Commercial, Industrial and Mission-Critical environments. Post-installation, we provide full-service, fixed-cost maintenance agreements to guarantee long-term operating costs. We offer total accountability over the life of your systems.
AUTOMATION AND CONTROLS - Design, maintain and manage automation and control systems.
MISSION-CRITICAL FACILITIES - Tier 1 through Tier 4 Data Center infrastructure design/build.
INDUSTRIAL REFRIGERATION AND CHILLER PLANTS - Design and maintain Chiller Plants and Process Chiller equipment in commercial, industrial and mission -critical facilities.  We have experts in the overhaul and maintenance of Centrifugal, Screw, Scroll and Reciprocating Chiller Plants. 
ENERGY MANAGEMENT - Comprehensive Energy Management expertise is a core competency. We are committed to helping customers reduce energy usage and operational costs.
MONITORING AND CALL CENTER - 24/7/365 Monitoring and Call Center and 2-hour response time.
REFRIGERANT MANAGEMENT - We offer a proprietary, cloud-based Refrigerant Management system for customers to help ensure they are in compliance with EPA 608 and 40 CFR Part 82, Subpart F.
SAFETY - We maintain one of the absolute best safety records in the business.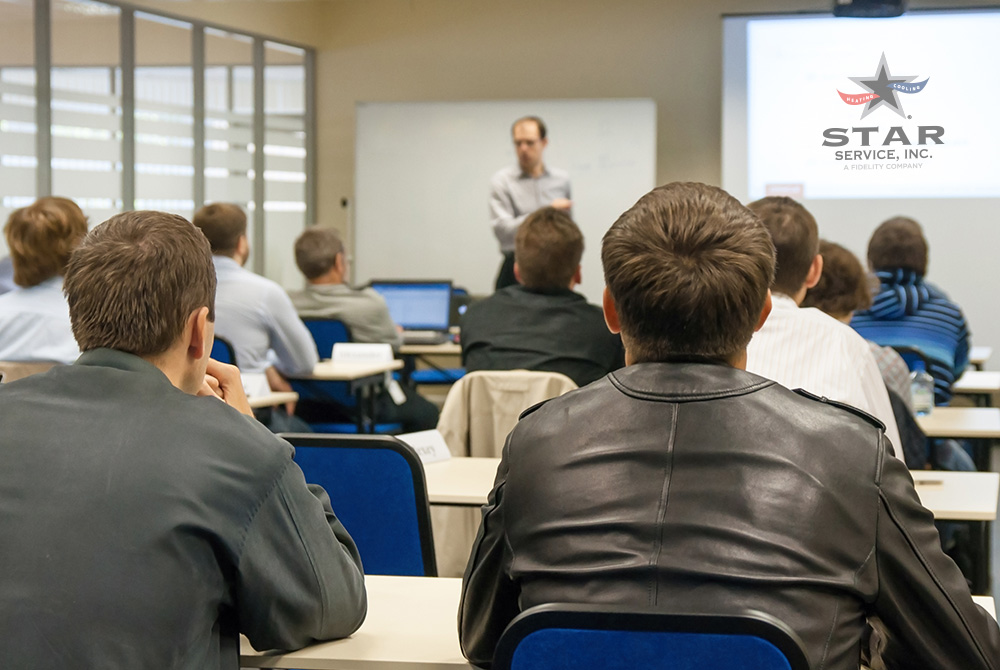 Our knowledge, experience and integrity are well-known attributes that have warranted our continued success and assured our customers of having a long-term, reliable partner in Star Service.
We continually invest in the people that make Star Service successful, to ensure they are trained and qualified to meet the needs and expectations of our customers. We believe in making each other at Star Service better, so our customers know they are getting the best from us.
Star Service technicians are factory-trained in most major brands including Trane, Carrier, Daikin (McQuay) and York/Johnson
All technicians required to be EPA Section 608 Certified
Proprietary, cloud-based, Refrigerant Management system to help ensure customer compliance with EPA 608 and 40 CFR Part 82, Subpart F
Licenses & Certifications
Licenses
Alabama HVAC License #19122
Alabama Refrigeration License #53328
Alabama General Contractor License #37703
Arkansas HVACR License #0101516
Florida HVAC License #CAC1820158
Louisiana Mechanical Contractor License #34465
Mississippi Contractor License #07436-MC
Texas Air Conditioning & Refrigeration Contractor License #TACLA113893C
Texas Air Conditioning & Refrigeration Contractor License #TACLA00021945C
Texas Electrical Contractor License #35950
Certifications
Liebert, Stulz and Schneider Electric Factory-Trained Service Technicians
ASI Certified Technicians
Trane, Carrier, Daikin (McQuay) and York/Johnson Factory-Trained Technicians
Niagara AX/N4 Technical Certification
Distech Controls Certification
Certified Energy Manager (CEM)
Certified Energy Auditor (CEA)
LEED AP 
LEED Green Associate
Licensed Master HVAC
Licensed Master Electrician
Journeyman Refrigeration/HVAC
Mitsubishi Installation and Service Certified
OSHA 10 Certified
TWIC Certification
Certified Refrigerant Compliance Manager (CRCM)
Central Gulf Industrial Alliance
Partners for Environmental Progress
Bay Area Houston Economic Partnership
Golden Triangle Business Roundtable
Association of Chemical Industry of Texas
Hotel Engineers Association
Association of Energy Engineers
Houston Area Hospital Engineers Association
Texas Gulf Coast Maintenance & Operations