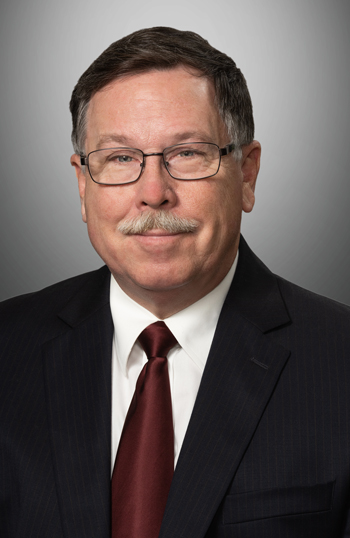 President / Partner
In his role as President/Partner of Star Service, Inc.'s Southwest Region, Bob Work is responsible for the continued development and expansion of the organization and for maintaining its excellent reputation for quality, value and safety while creating a positive work environment for its talented staff. Bob joined the Star Service, Inc. family in 1997 after he was fortunate to meet Mike and Robert Miller, whose father founded Star Service, Inc. in 1952 in Baton Rouge, LA. Bob wanted to be a part of an organization that has and continues to have an excellent reputation as a Mechanical Service Company, as well as a business that cares deeply for its Team Members and families.
Bob served as an integral part of the growth and vision for Star Service, Inc.'s New Orleans market and shared equal ownership in the business. For the next 22 years, under Bob's leadership as President, the organization grew and expanded from New Orleans, through the Golden Triangle of Texas to Houston. It became one of the largest, most respected Mechanical Service Companies in the Gulf South providing 24/7/365 service to refineries, chemical plants and nuclear plants in some of the harshest, hottest and most demanding environments in the country, while maintaining an unparalleled safety record. The business grew more diverse over the years to include public school systems, entertainment venues, healthcare and all types of commercial and government facilities. In 2019, Star Service expanded its capabilities further when it became part of the Fidelity Building Services Group® family.
Before joining Star Service, Inc. Bob received his Bachelor of Science degree in Mechanical Engineering from Marquette University and served six years as an Officer in the Air Force. Bob's experience in the industry includes working as a Thermodynamics Engineer for Siemens Power Systems Group and as the Southern Area Manager for Energy Performance Contracting at Honeywell. He was responsible for the development of energy conservation measures that self-funded facility improvements through guaranteed energy savings. Energy Savings Performance Contracting practices have since been adopted by most States and the Federal Government. Most recently, Bob drafted new legislation for Performance Contracting in Louisiana that became law after passing overwhelmingly in the House and Senate.
The most important part of his life is his wonderful wife of 30 years, and his family and grandchildren.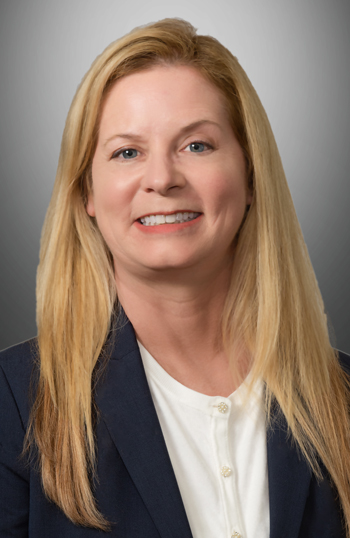 Vice President of Finance
Donna Breaux joined Star Service, Inc. in 2016 and currently serves as the Vice President of Finance for both the New Orleans and Houston locations. Donna oversees all aspects of the accounting departments including finance, payroll, 401K, Team Member benefits, financial statement preparation, budgeting, forecasting and financial analysis.
Donna formerly served as a Controller for three oil field-related companies. She has experience with both publicly traded companies and International business. She has also served as a Tax Manager in CPA firm and a Revenue Agent with the Internal Revenue Service.
Donna is a graduate of Loyola University in New Orleans with a bachelor's degree in Business Administration, with a major in accounting. She obtained her Certified Public Accountant certificate in 1990. She and her family are life-long residents of Louisiana.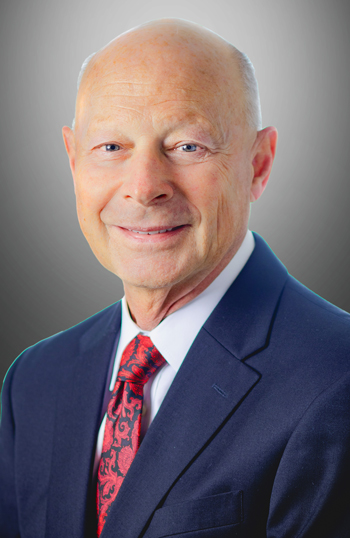 Executive Vice President
Dennis King is a proven leader with over 40 years of success in leading and strategically growing Service and Contracting companies. Dennis has extensive experience in leadership from both an operations and sales perspective in the HVACR, Automated Building Controls, and Energy Management Industry.
In his role as Executive VP at Star Service, Inc., Dennis is actively involved in the development of our growth strategy and in our Customer Care program. Additionally, Dennis takes an active role in mentoring our Team Members and overseeing the charitable efforts of organizations supported by Star Service, including St. Jude Children's Research Hospital and the United Way.
Dennis started his career in 1974 as an Application Engineer/Technician with Johnson Controls, Inc. while completing his education at night. He worked his way up to a Sales Position and progressed rapidly to Sales Manager, Branch Manager and Regional Manager. Additionally, Dennis held positions as District Sales and Operations Manager with Siemens, as well as Operations and General Sales Manager for Trane before joining Star Service.
Dennis earned an Associate of Science degree from Wichita State University. He went on to earn a Bachelor of Science in Business Administration and a Master of Business Administration at Columbia State University. Dennis has lived, worked, and traveled throughout the U.S. and he and his wife are the proud parents of two adult children and proud grandparents to a beautiful grandchild.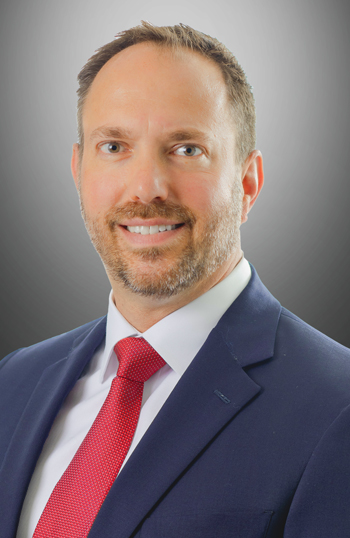 General Manager, Houston
As General Manager, Doug Fischer leads the Star Service, Inc.'s Houston, TX team. He provides the leadership and oversight to ensure that we deliver great service to our customers while providing a safe work environment for our field technicians. Doug is also instrumental in the development and success of all our Team Members to achieve significant growth and excellent customer service.
Previous to his current role, Doug served as the Vice President of Operations, where he provided leadership and oversight to exceed the organization's targeted growth and performance goals while executing mechanical service and project work throughout the Texas Gulf Coast region.
Doug has nearly 20 years of direct leadership experience in the HVAC industry. His stellar leadership also includes time as an Officer in the United States Army, where he led soldiers both in the continental United States and forward deployed overseas.
After graduating from West Point and serving honorably as an Officer in the United States Army, Doug transitioned to a civilian career with Carrier Corporation as a Territory Service Manager. He has since served in direct leadership positions of increasing responsibility in the mechanical contracting industry throughout the country, including his current role with Star Service.
Doug earned his Bachelor of Science degree in General Engineering from the United States Military Academy at West Point and his Master of Arts degree in Management from Webster University in Saint Louis, Missouri. Outside of work, Doug enjoys spending time with his family and pursuing outdoor interests. He is also passionate about serving his community by giving back to local charitable causes.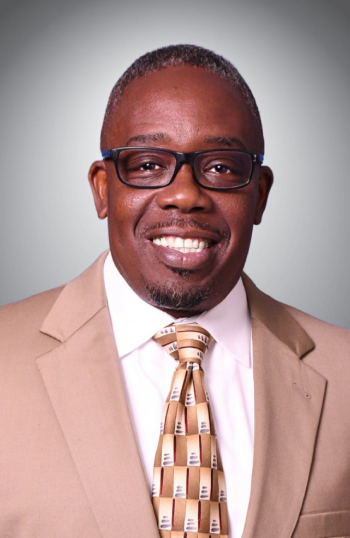 Vice President of Business Development, Houston
Robb Robinson is the Vice President of Business Development for Star Service – Houston, Texas. He manages all areas related to the Sales division, including marketing, strategy development, client growth, and supervision of Team Members. A main focal point of his responsibilities is working closely with the Operations Team to ensure the highest levels of customer service and satisfaction are achieved.

In 2009, Robb started his career with Star Service – Baton Rouge, Louisiana as an Executive Account Manager. He most recently served in this same capacity for 10 years with Star Service – Houston, where he significantly expanded a customer base in markets including government buildings, educational facilities, and commercial properties. Robb's efforts led to substantial business growth for the Houston division, and his relationships with key decision-makers in those targeted markets resulted in long-term contracts. Throughout his career with Star Service – Houston, Robb has earned six Linc© Service Diamond Sales Awards for achieving the highest yearly sales.

Before joining Star Service, Robb was a Financial Advisor with AXA Advisors. He grew the company's customer portfolio and specialized in creating tax-efficient financial strategies for individuals, businesses, and nonprofit organizations in Louisiana and Texas.

Robb graduated from Southern University and Agricultural and Mechanical College in Baton Rouge, Louisiana, where he received a Bachelor of Science degree in Electrical Engineering and Mathematics.  In his spare time, Robb enjoys spending time with his wife of 11 years and their two boys traveling and participating in outdoor activities.  Robb is a student of Muay Thai (kickboxing) and as a Member of Alpha Phi Alpha Fraternity, proudly dedicates time to support, strengthen, and uplift his community.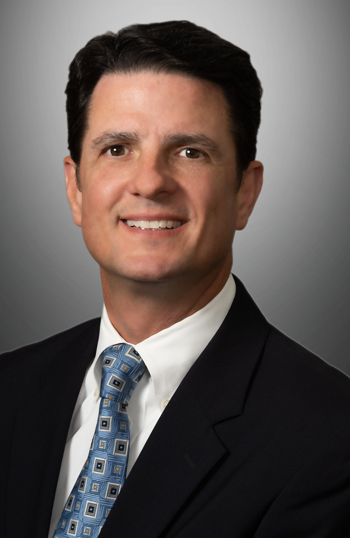 General Manager, New Orleans
Jay de la Houssaye is the General Manager of the Star Service, Inc. location in New Orleans.  In this role, Jay is responsible for all aspects of the organization's business in the New Orleans metropolitan area including sales, operations and business management.  He also provides leadership to achieve growth goals and is passionate about developing strong relationships with his Team Members and customers, helping all achieve a high level of success.  Jay is active in the local community and currently serves on the board of The Miracle League Northshore as Treasurer. 
Jay started his career with Star Service in 2016 as Vice President of the New Orleans and Houston locations.  For over 20 years and prior to joining the organization, Jay held multiple sales, management and leadership roles with Enterprise Holdings, ranked by Forbes as one of America's largest private companies, in the Louisiana, Colorado and Wyoming regions.  
Jay is a graduate of the University of Louisiana at Lafayette with a Bachelor of Arts degree in Communications and Public Relations.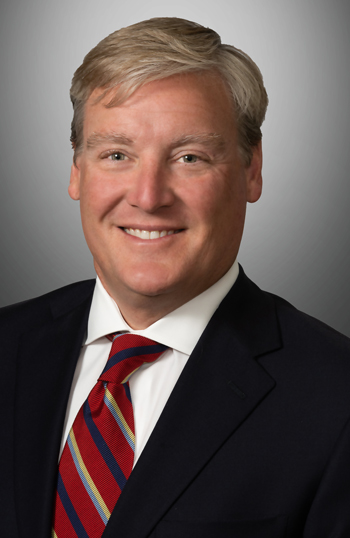 Vice President of Business Development, New Orleans
A 22-year veteran of the industry, Tim Wolfe has spent his career at Star Service, Inc., where he's been a major play in the growth of the organization's sales and business base. In his role as Vice President of Business Development for the New Orleans division, Tim is focused on building and maintaining strong client relationships through new sales opportunities. He is also responsible for all aspects of sales growth, client retention and creating new vertical markets.
Tim has been recognized for his tremendous success in leadership and sales. He is the longest running Diamond Award Winner in the United States with 19 individual and team sales awards. The Diamond Award is the highest achievement in Linc/ABM in sales for selling over $1.6 million in Service Agreements.
Besides his commitment to leading the business development team, one of Tim's passions is giving back to the community as a volunteer. Tim serves as a Board Member on the Fore!Kids Foundation, which produces the PGA Zurich Golf Tournament in New Orleans at the Louisiana TPC, where millions of dollars are raised to support children-based organizations throughout the state. Star Service, Inc. is also a big supporter of the foundation. Tim has also served on several other boards, including Delta Waterfowl, CCA, Church and Kiwanis, as an active leader who loves to network and help others.
Tim attended Ole Miss (University of Mississippi) for three years where he studied Pre-Med and then transferred to The University of New Orleans, where he received a Bachelor of Science degree in Business and Finance, with a minor in Economics. He also received credits in Continued Studies from Louisiana State University, which he did while he served as a fireman/EMT, and attended Harvard for actual credits in Accounting, part of a Continued Studies program through Star Service.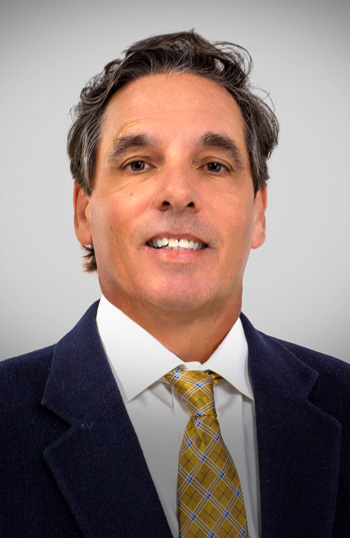 President / Partner
As President/Partner of Star Service Inc.'s Southeast division, Shaun considers himself to be a very "hands-on" executive who works closely with his management team to ensure that the missions, visions and values of Star Service, Inc. are met. Shaun also communicates regularly with all of his Team Members, customers, vendors and strategic partners in the industry.
Shaun joined Star Service, Inc. in January 2000 as President/Partner of the Gulf Coast Region and has helped the organization achieve record growth, while maintaining an impeccable safety record, as well as a high level of customer satisfaction and business retention.
Prior to joining Star Service, Inc., Shaun was a "turnaround specialist" working with underperforming business units with such high-profile companies as John Deere & Company, Humana Hospital Corp. and The AmBel Corporation.
Shaun has served on numerous advisory boards over the years and is currently a board member of Steelwood Golf, Gun & Fishing Club. He and his family belong to St. Francis Xavier Seelos Catholic Church in Spanish Fort, Alabama.
A native of Louisiana, Shaun earned a Bachelor of Science degree in Accounting from Louisiana State University, as well as his MBA in Marketing/Management.  Shaun has worked and traveled extensively throughout the United States and abroad.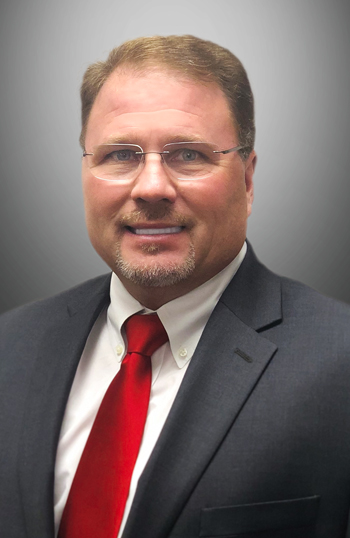 General Manager, Jackson
Richard "Stan" Rasberry is the General Manager/Vice President of Star Service, Inc.'s Southeast Region and in this role, develops targeted business and sales plans to meet the planned growth, profit, maintenance base and customer retention goals through leadership and management of staff.
Stan has been part of the Star Service, Inc. family for nearly 20 years, where he started as a service technician. His leadership and success in project sales and service management led him to serve today as General Manager/Vice President.
Stan holds several certificates in service management and maintenance sales, as well as an HVAC Certification through Lindsey Cooper Refrigeration School in Irving, Texas. He is the proud father of two children.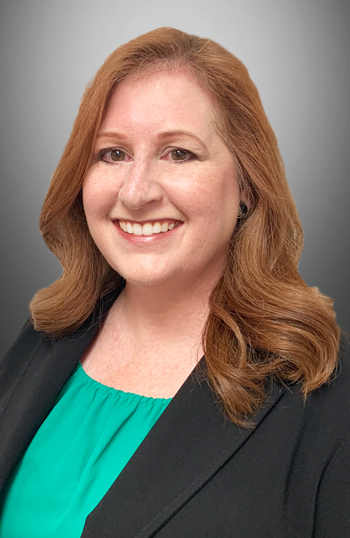 Regional Controller
As Regional Controller for Star Service, Inc., Laurie is responsible for the accounting and financial reporting activities for the organization's Southeast Region. In addition to monthly reporting, Laurie manages the daily accounting functions, treasury management, insurance and bonding, Team Member benefits, as well as collaborating with management on budget items.
Laurie's professionalism has earned her significant recognition among her colleagues, as she was awarded the Linc Circle of Excellence Award for her attitude and achievements within the company. Within Star Service, Laurie has maintained a minimal DSO, leading to improved cash flow. Laurie has 26 years of industry experience, with over 20 years in the construction industry.
Prior to joining Star Service, Inc., Laurie was the Controller for Witherington Construction, a General Contracting company, where she also was responsible for a new accounting software system conversion.
Laurie earned a Bachelor of Science degree in Accounting from the University of South Alabama.  She is a proud mother to two adult children. Outside of Star Service, Inc. Laurie an active volunteer with her church and enjoys camping and white-water rafting.  She is also passionate about giving back to her community and has served on the Board of Directors for the Child Day Care Association of Mobile.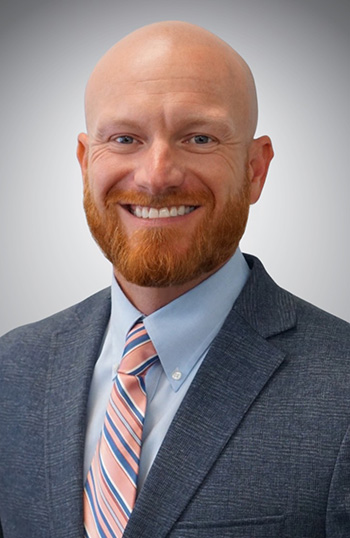 Sales Manager
Hunter Elmore leads the Sales Team for Star Service, Inc.'s Southeast Region and in this role, strategically manages the overall maintenance program along the Gulf Coast I-10 Corridor. As a sales manager, Hunter works with his team to strategically grow the organization's customer base throughout the Southeast Region, as well as maintain strong client relationships. Hunter's expertise includes mechanical equipment assessments, risk mitigation and facility benchmarking relative to owning and operating budgets.
In his short time with Star Service, Hunter has made significant contributions to the Southeast division, as he has expanded the organization's sales talent to include strong sales representatives that contribute to Star Service's projected growth. He and his team have also secured major contracts that will prove to be long-term partnerships.
In addition to his work within Star Service, Hunter is an active member of Mobile Area Chamber's Energy Task Force, Workforce Development Committee for Central Gulf Industrial Alliance, and serves on the RTS Committee for Partners for Environmental Progress.
Hunter holds a Bachelor of Science degree in International Marketing from the University of Alabama. Outside of work, Hunter and his wife have a passion for helping children and are licensed foster parents.